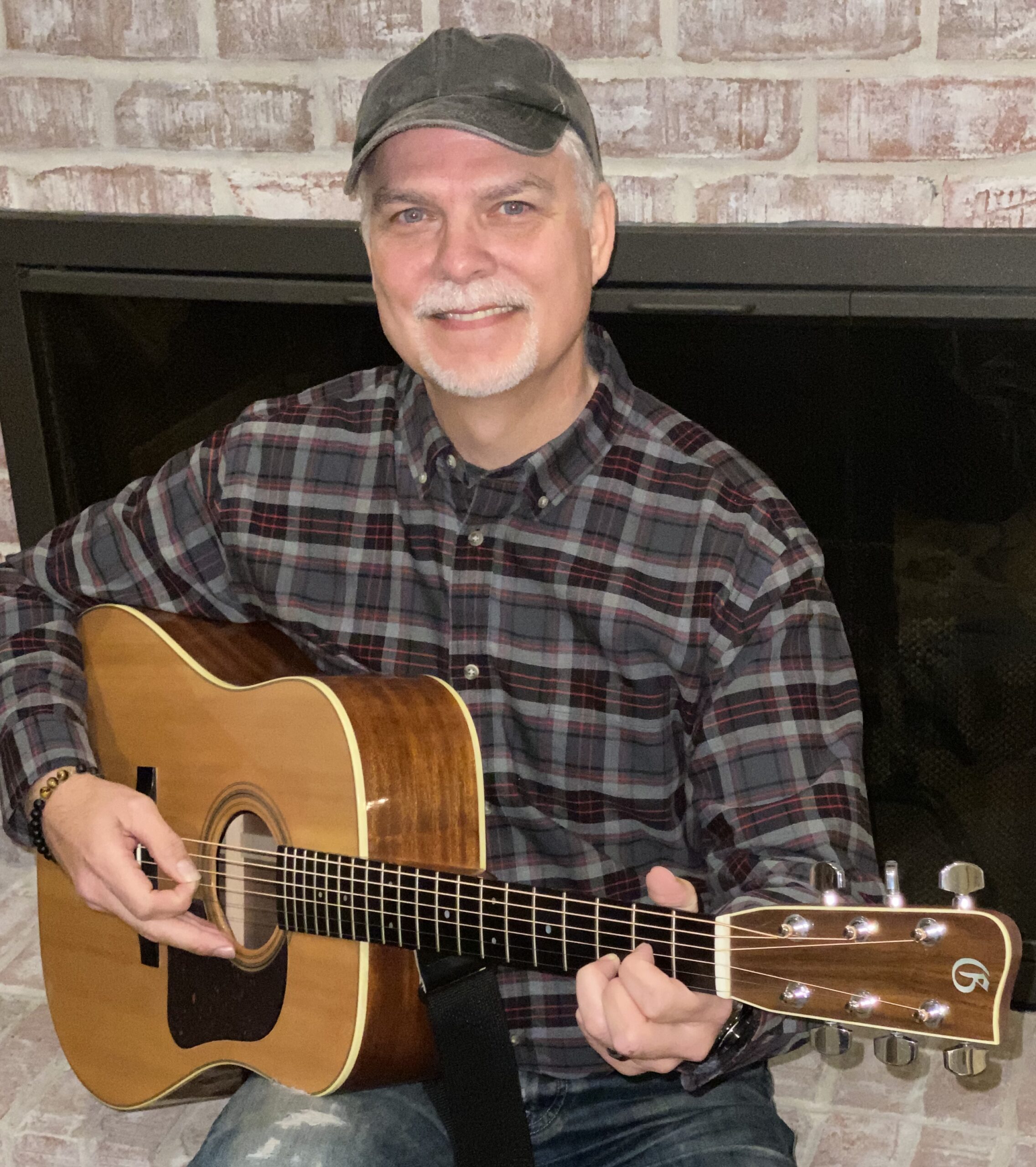 DAVID MATHIS
Co-Owner
David was born in Murfreesboro and has lived most of his life in Tennessee.  He grew up close to Wartrace in nearby Manchester.  His first guitar chords were taught on a Gallagher G-50. In college he played in a bluegrass-folk band.  Life took him in a different direction but guitar was always part of his life. "I (half) jokingly say that James Taylor taught me to play guitar because I fell in love with his style and spent countless hours learning many of his songs.  That's the guitar playing my kids remember from their childhood."  
In my new role as co-owner of Gallagher Guitar Co., I will be working to ensure that Gallagher is around long after I'm gone – and I plan to be around a long, long time.  I am committed to ensuring that our guitars are consistently of the highest quality. I also understand that relationships are at the heart of our endeavors. My role will be to support the shop as we build high-quality, custom guitars that are true to the Gallagher family and legacy.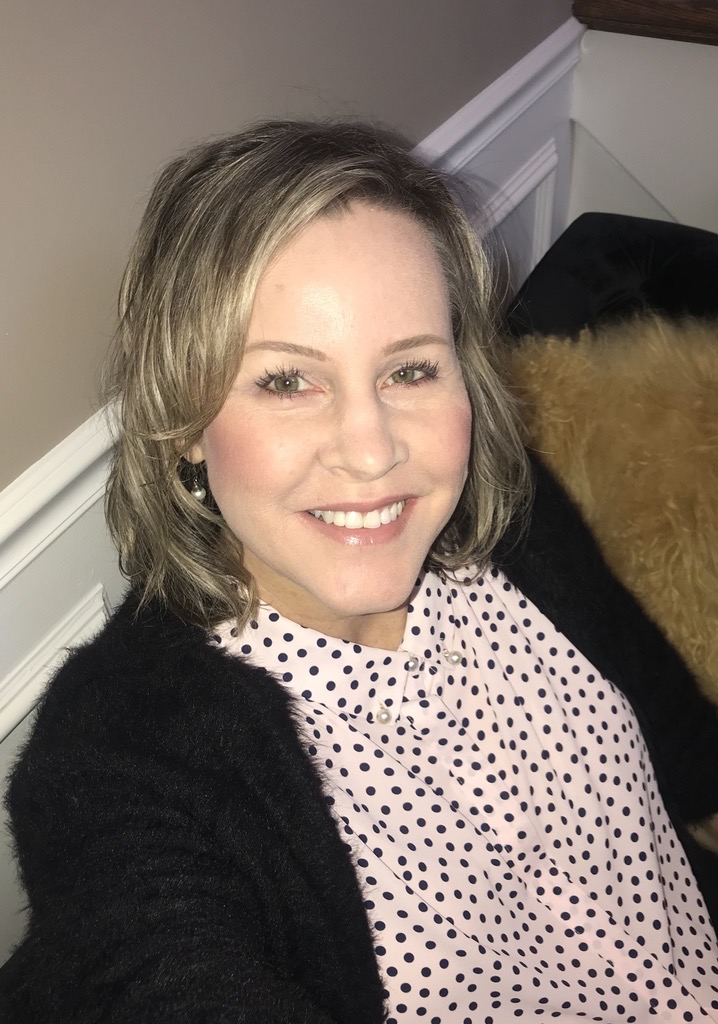 REINA MATHIS
Co-Owner
Reina was born and raised in San Francisco, CA, ended up in Minnesota for high school and college, with a focus on photography and photofinishing, and moved to Tennessee in 1982. Early management skills were obtained in the one hour photo boom of the 80's. In the early '90s she returned to school to become a paralegal and began a career in the legal field, which has been fitting for her organizational skill-set. Reina started out going to the Bluebird Café in Nashville in the '80s, and loves live music, especially singer-songwriter events.
As a co-owner of Gallagher Guitar Co., Reina joins the team and brings her organization talents, photographic eye and management skills to the company. She will provide oversight and administrative support to ensure that the company and its artistic craftsmen can continue the highest level of quality guitar making, and carry on the tradition of Gallagher Guitars.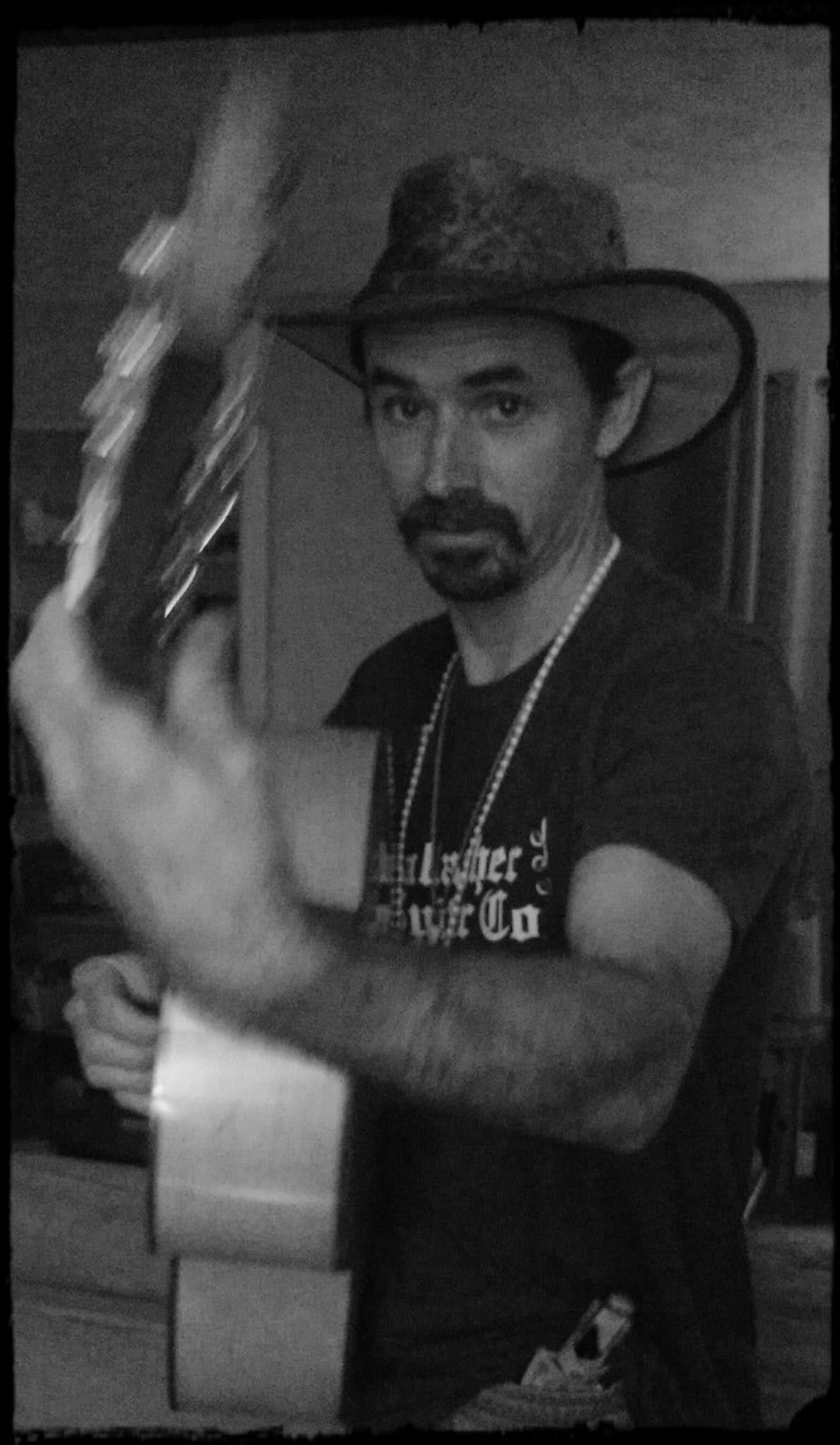 DAREN GALLMAN
Chief Luthier
Born in the Philippines, grew up in Australia, American Citizen.  Attended Roberto-Venn School of Luthiery, graduated from Houghton College in western New York with a major in Art, concentrating in woodworking design.  Married to an amazing and intelligent wife, with 6 kids. All amazing and intelligent.
One day my wife told me about a study that was done to a droplet of water, she said they videotaped the droplet while they played different frequencies and tones.  You would think it would vibrate, scatter, or just do something, but the result was very surprising. She noted that it changed into different geometric shapes as the frequencies changed.  I was at once excited thinking about how tone, sound, or vibration affected water! Everything that a human being builds on earth involves geometry, it is innately within us, also note that our bodies are 60% water.  Imagine what a symphony does on a molecular level to our inner cells, it is almost beyond expression, the least we can simply do sometimes to express how music can make us feel at times is through emotion. At this level the difference between sound and shape becomes blurred, when music, or a musical instrument touches us deeply inside, we simply just have that feeling no words can express.  All that is left is vibration and shape. This is how I see my role as luthier, to bring out the most deeply rooted, pleasant vibrant tones from a raw piece of wood, that dive deep into your body on a geometrical molecular level, that excite you in every way possible. Enjoy!
From David Mathis: I knew that it was essential to find the right person to oversee and ensure the quality of Gallagher Guitars.  I kept being directed to Daren as someone with "a unique skill set" and "highly ethical." Daren has proven both to be true. I have complete confidence in Daren as our chief luthier.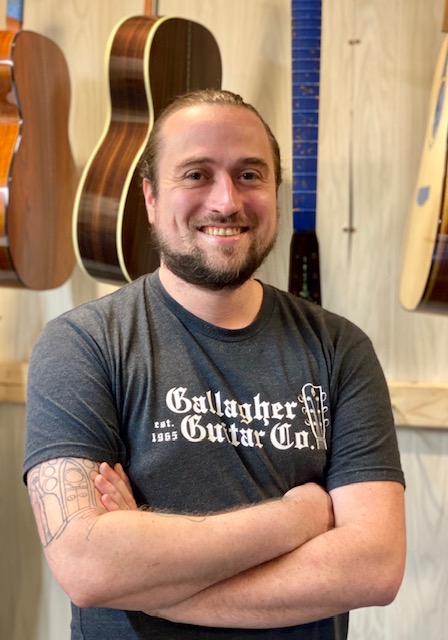 TEDDY NABOZNY
Teddy Nabozny was born and raised in Newport, Rhode Island. After working in music retail and teaching guitar lessons for a number of years, Teddy enrolled at the Galloup School of Lutherie, where he completed their masters program in 2016. Shortly after graduating, Teddy moved to Nashville to pursue Lutherie and music. After performing guitar repair for a small local store and building at the Gibson Custom shop, Teddy joined the Gallagher Guitar team.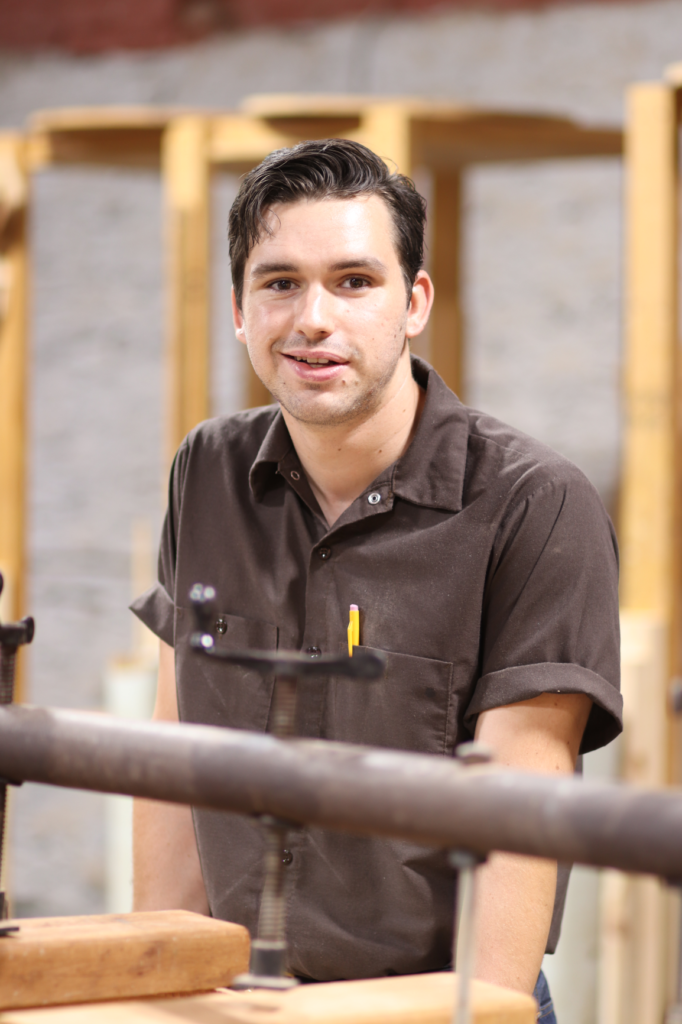 AUSTIN DERRYBERRY
Austin is an awarded multi-instrumentalist, specializing in the fiddle, guitar, and claw-hammer banjo. He has been featured at the Country Music Hall of Fame and has performed at festivals and workshops throughout the United States and Europe. In addition to being a highly accomplished musician, Austin is also a skilled luthier who often performs with instruments of his own design and making. Austin was part of the inaugural class of the 2017 Tennessee Arts Commission Apprenticeship program, where he studied violin making under Charles Horner. Austin is a graduate of Middle Tennessee State University where he majored in audio production and minored in American music studies. He is a Bedford County native and enjoys preserving the history of the region through his music and craftsmanship.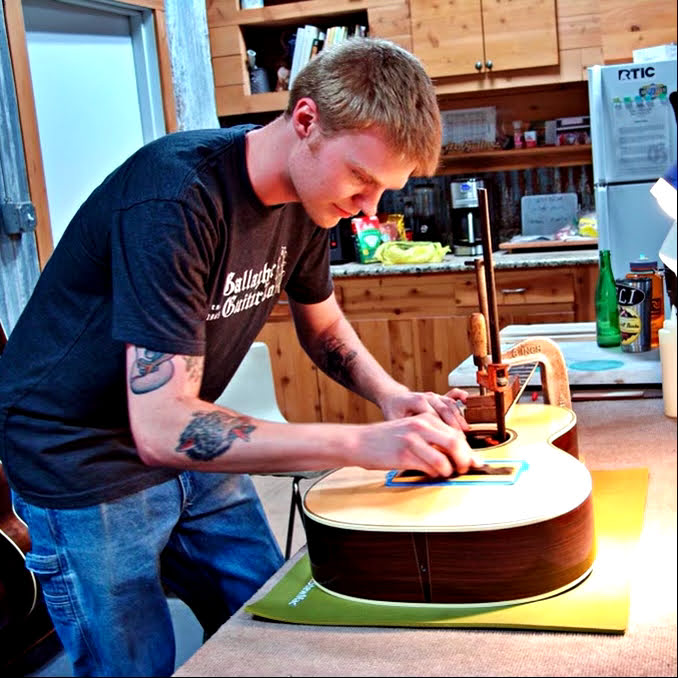 Hunter Petty
Hunter comes to us from the Roberto-Venn School of Luthiery.  Originally from Virginia where he began wood working in a cabinet shop. Hunter continues honing his craftsmanship at Gallagher Guitar Co. here in Murfreesboro TN.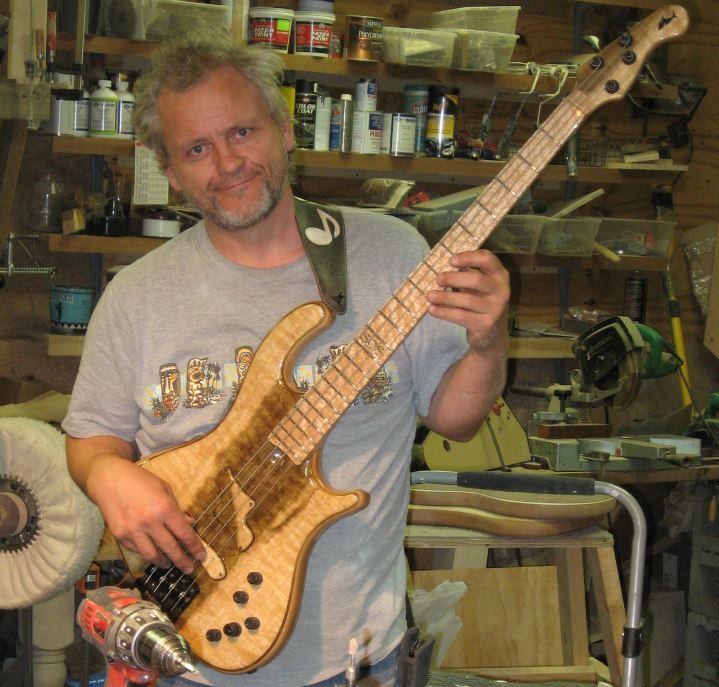 Swavic Waclawik, "Rybski"
Swavic Waclawik, better known in the luthier community and by musicians as Rybski.
Rybski was born in Poland, where the entire instrument making culture insists there be no compromise in craftsmanship. Rybski learned his craft by repairing historic upright basses, some made as early as the 19th century. He then started building custom bass guitars for some of Poland's finest jazz and fusion bassists. In 1988, Rybski moved to the US, where he worked for several years doing whatever was necessary during the day to pay the bills, while designing and building basses evenings and weekends. His craftsmanship, tasteful design, and innovative electronics demonstrate beyond any question his experience and ability.
Swavic brings his skills and knowledge about instrument building as well as his attention to exactly that he is using with his inlay and other CNC work for us.  We are fortunate to have Swavic as part of our Gallagher team.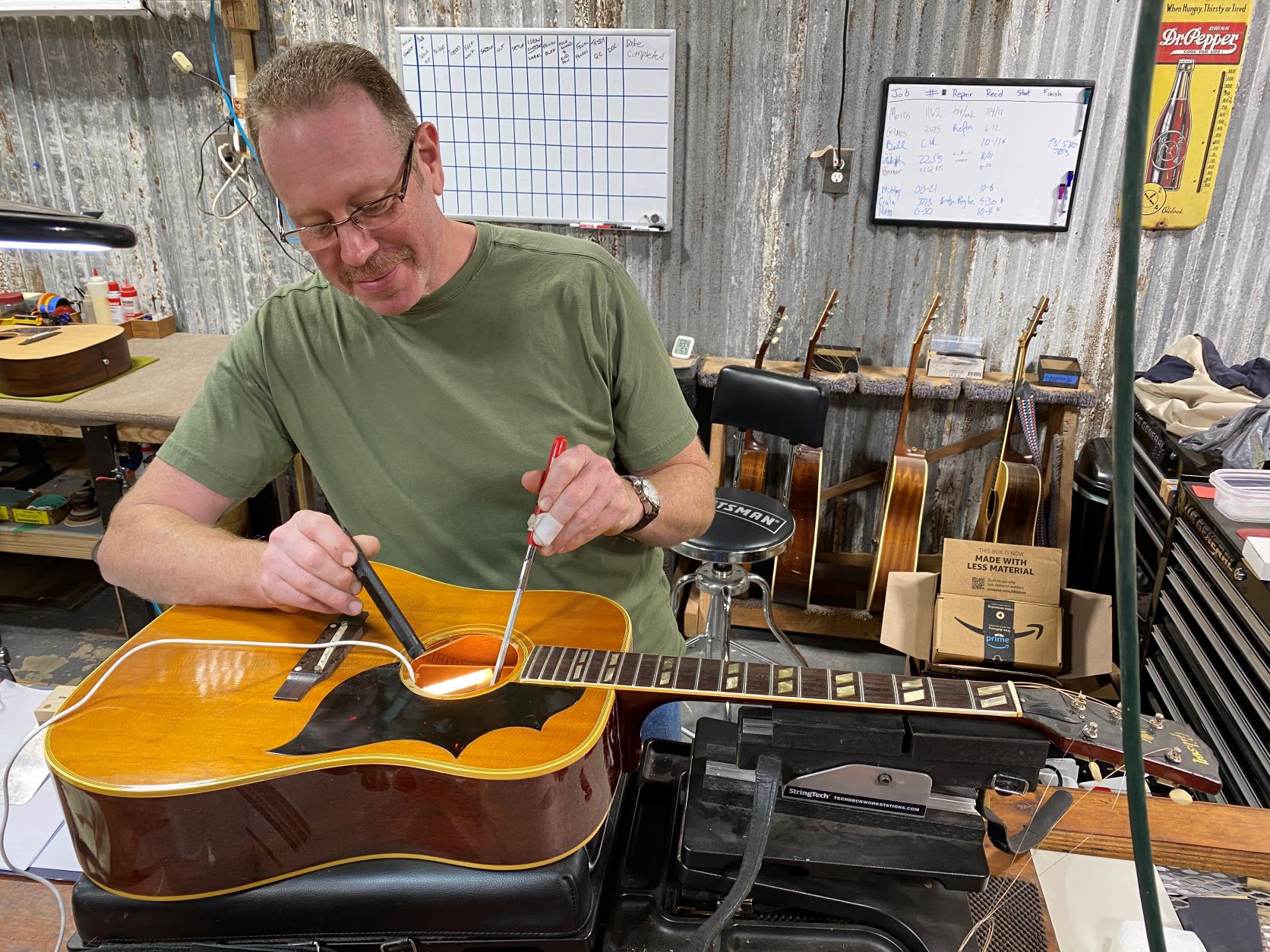 Mark Maisano
Mark Maisano joins our team to focus on repairs.  Keeping older Gallaghers in great form is an important part of what we do.  Mark has had a passion for guitars throughout his life.  He received formal training in guitar repair through John Levan's courses.  We appreciate his careful attention to detail with each repair that comes before him.  Mark is also a retired Connecticut Highway Patrolman so nothing throws him off.  If your guitar is needing some attention, we would be happy to take a look at it for you.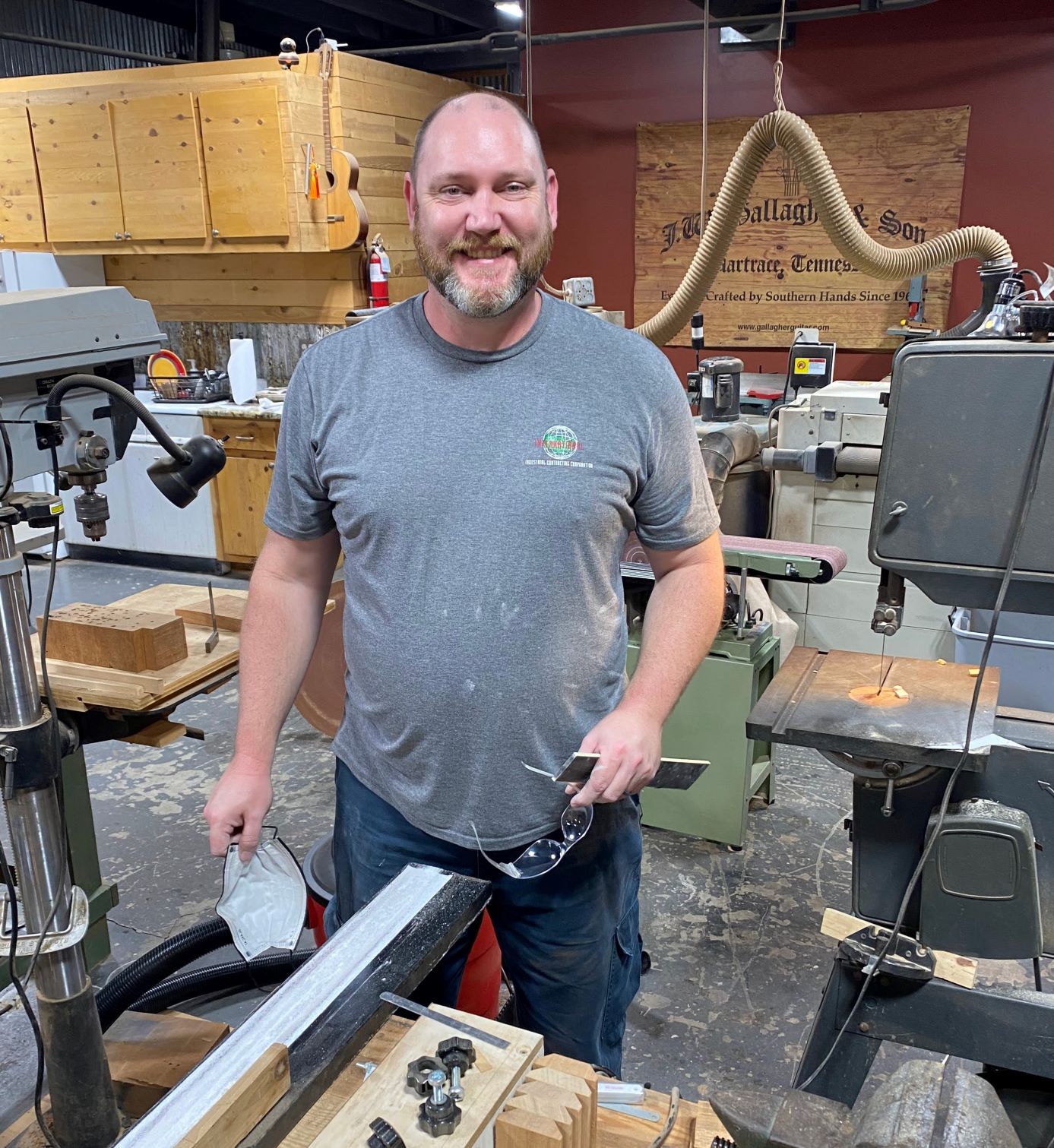 Andrew Davis
Andrew Davis has a history with Gallagher Guitar Co. that precedes his joining our team.  He often accompanied Stephen Gallagher to festivals and was often seen in jams with other players.  He recently completed an electric guitar building course at Guitar Craft Academy and is currently in the acoustic building program.  He joins us on a part-time basis as he completes his training.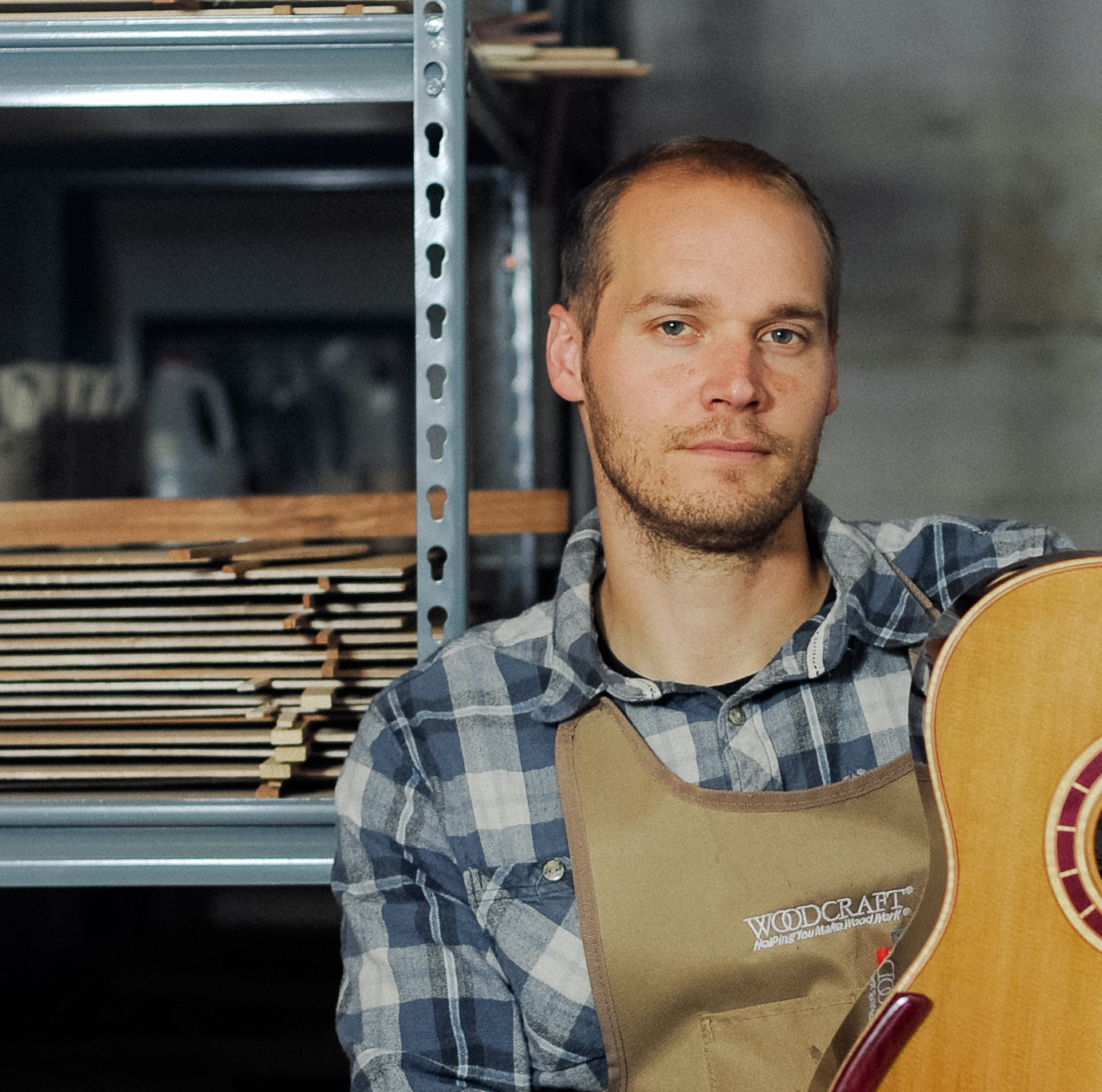 ZEB TURRENTINE
Zebulon Turrentine is the son of a timber framer and visual artist, born in the first log cabin his father ever built and was raised as the 4th generation on that family farm. His grandmother, a Julliard trained pianist, exposed him to classical music at a young age, and he later came to study classical guitar performance at Shenandoah Conservatory. During and after conservatory studies, he built guitars for Gallagher Guitar Company in Wartrace, TN. He later worked in the Peace Corps and ran a non-profit organization. These experiences coalesced into the creation of his own workshop where he works classical guitars near Cookeville, TN. We are delighted that Zeb is sharing his experience with us as a consultant as well as a luthier.  You can learn more about Zeb's abilities and work through his website.