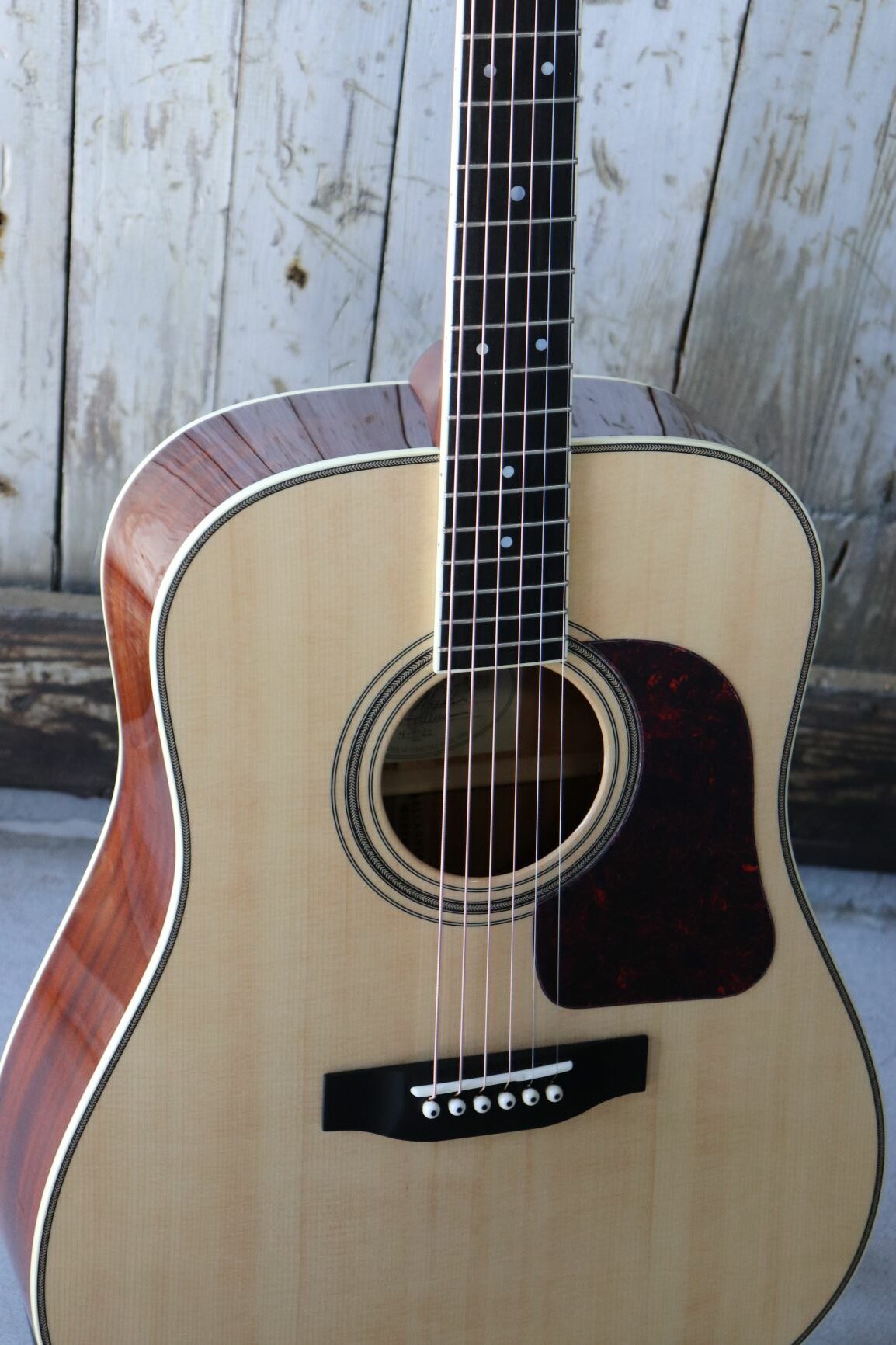 The guitar that was designed with Doc Watson
J.W. wanted to build Doc another guitar, so together they designed the Doc Watson model.  We are proud to continue his wishes.  We can't guarantee that you will play like Doc.

From Parlors to Jumbo guitars
We can build your guitar in the size that is best for you!
Learn more about our native wood guitars
The true Tennessee Flattop Box