Jumbo line of guitars 
George Gruhn encouraged us to add Jumbo guitars to our line of guitars.  We typically build them in conjunction with our other lines.  For example, a Jumbo 50 would have the same woods and appointments as the G-50, etc.  Our two main Jumbos are the Jumbo 50 (Mahogany) and the Jumbo 70 (East Indian Rosewood).  Our maple Jumbo has been built to-date with gorgeous Birdseye Maple from Michigan.  It also has its own inlay pattern, the Banner inlays and the Gallagher Split-diamond.  The inlay incorporates the French curve of the Gallagher headstock.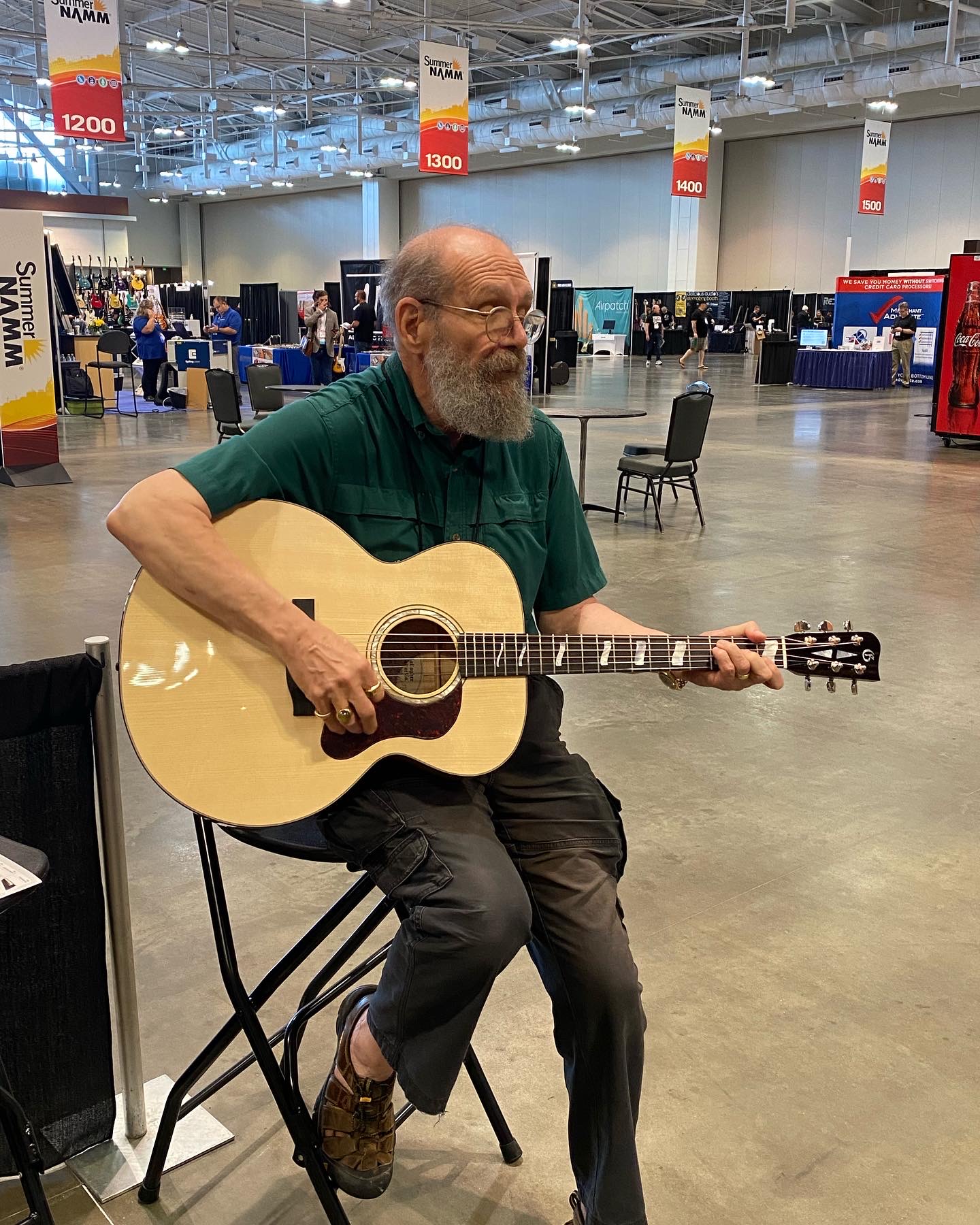 We unveiled the first Gallagher Jumbo at the 2021 NAMM in Nashville, TN.  George Gruhn was literally the first one in our booth and he went home with that Birdseye Jumbo. It's always fun to seen them on stage or on television, especially the Birdseye with the unique Gallagher inlay pattern.
A jumbo acoustic guitar is a must-add addition to any guitarists collection.   Its large body may seem intimating to hold but with our tapers lower bout on the player's side it is surprisingly comfortable.  With the larger bodies, jumbo guitars can hold and move more air inside the body cavity which results in a loud and impressive sound.  Jumbo's are well suited as rhythm guitars in country and folk rock because of the deep rich sound favored by heavy strummers.  However, they also perform well for flatpicking and fingerstyle playing.  
See our gallery for some of the Jumbo guitars that we have built so far.