Thank you to the The Acoustic Shoppe in Springfield MO for finding a home for this guitar.  This GA-60 comes with rosewood fretboard with side markers only for a nice, clean woody overall look.  Snakewood bridge pins tie in the Waverly open-gear tuning machines with snakewood knobs.
The G-60 line is a rosewood guitar that can be built in any of the body shapes that we offer (as with this GA-60).  The G-60 was designed by the new owner, who was turning 60 years of age, with an emphasis upon finger-style playing and an earthy, visual aesthetic with rosewood binding and a single band rosewood rosette.  Rosewood provides clear, bright highs with enhanced lows so the mids are not as pronounced as mahogany guitars.  Some refer to rosewood having a metallic nature with its dark and complex sound that offers rich overtones.  There were five original G-60s built during the 1960s before the model was discontinued.
For the soundboard, we use Western Red Cedar which is less dense than spruce and produces a slightly darker tone and richer overtones.  Red Cedar has emerged as an interesting top tone wood for players looking for that specific sound which is often described as a warmer, fuller, mellower sound.  Cedar often sounds more mature "out of the box."  Cedar top guitars are often desired by finger-style guitar players.  We are very pleased with the clear bass and mid-range along with the crisp, clear highs this guitar produces.
As a guitar line, the G-60 can be built in any of the body sizes. (see chart below) All woods and appointments are the same.
Retail: $4,600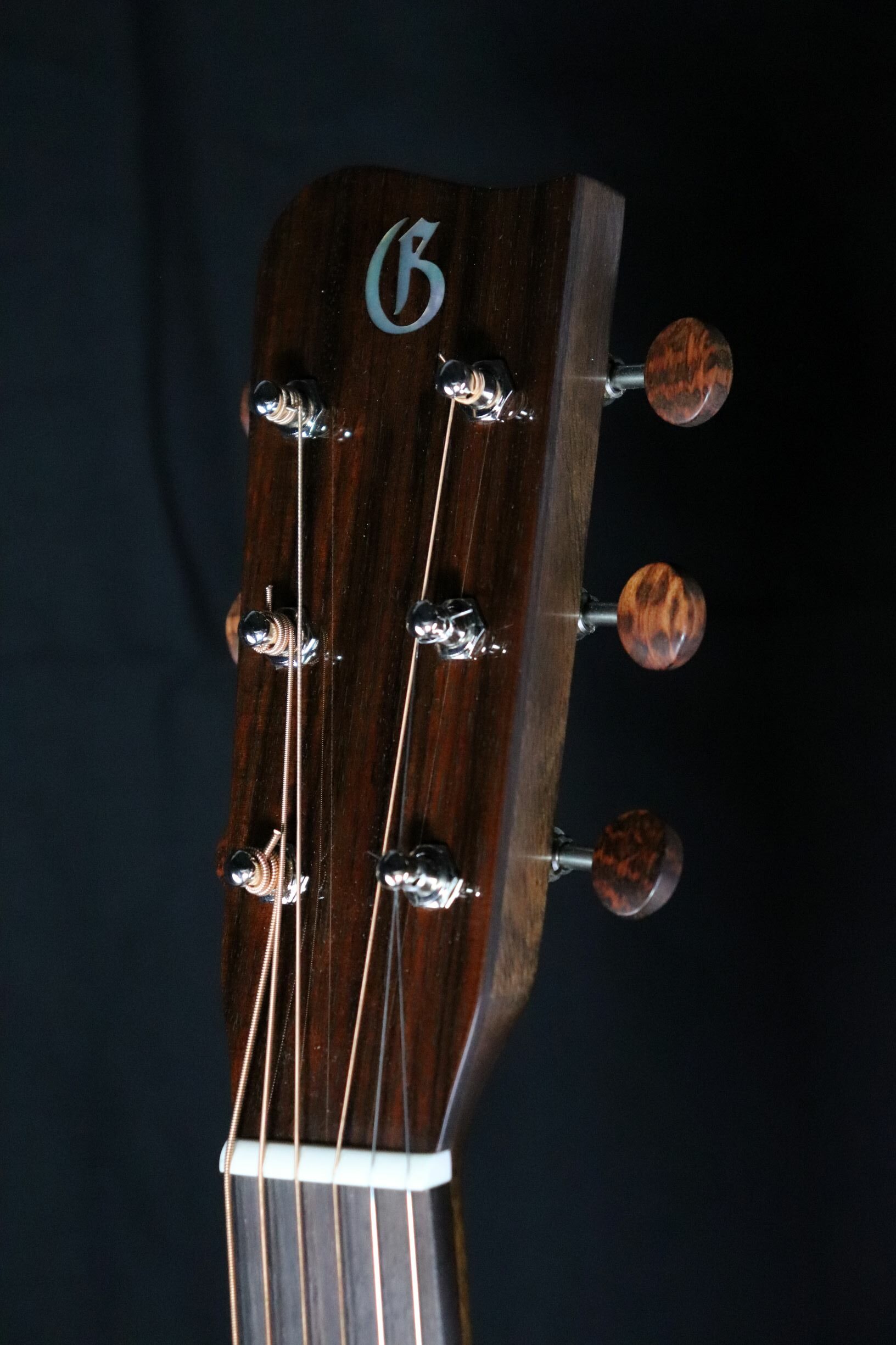 Interested in the G-60? Let Us Know!