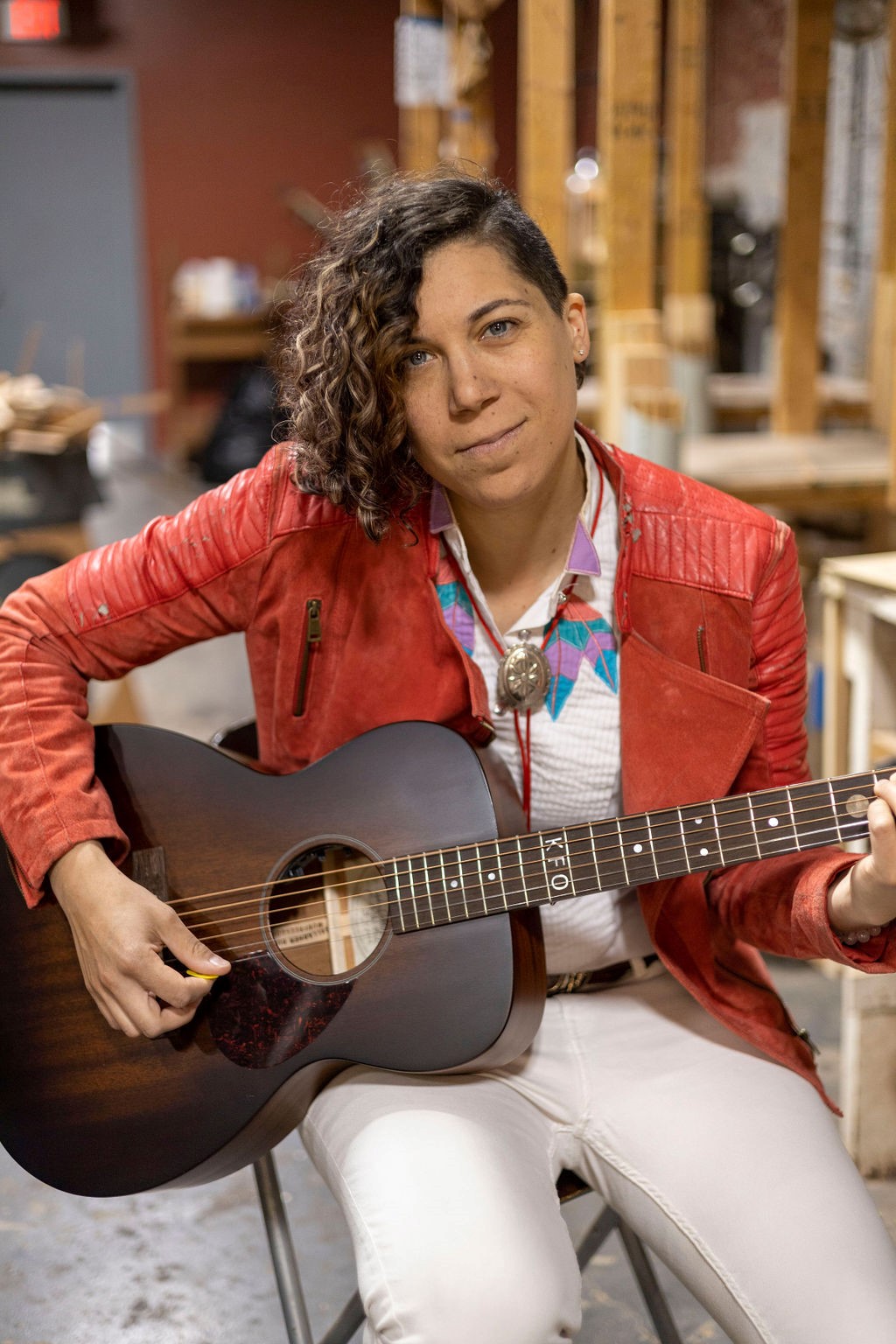 Kristen Ford
Kristen Ford has a very special Gallagher Custom – Auditorium G-30 like no other. Why? There's prehistoric energy vibrating in that guitar. Kristen is a talented singer song-writer, performer with the most positive of energies. It is an understatement to say that we are proud to have her representing Gallagher Guitar Co.
Kristen sought us out to build her custom Gallagher guitar.  She is a delight to work with and, of course, put her very special spin on her guitar to make it like no other.  She provided us with the contacts to procure authenticated dinosaur bone for use on the fretboard and headstock.  That's some serious pre-historic energy going on there.
Kristen is a positive, infectiously happy person who is also a very talented artist.  We look forward to her continued success in bringing meaningful music to the world.
You can learn more about Kristen and her music at her website: KristenFordMusic.com 
You can also find her as a representative of K&K Sound