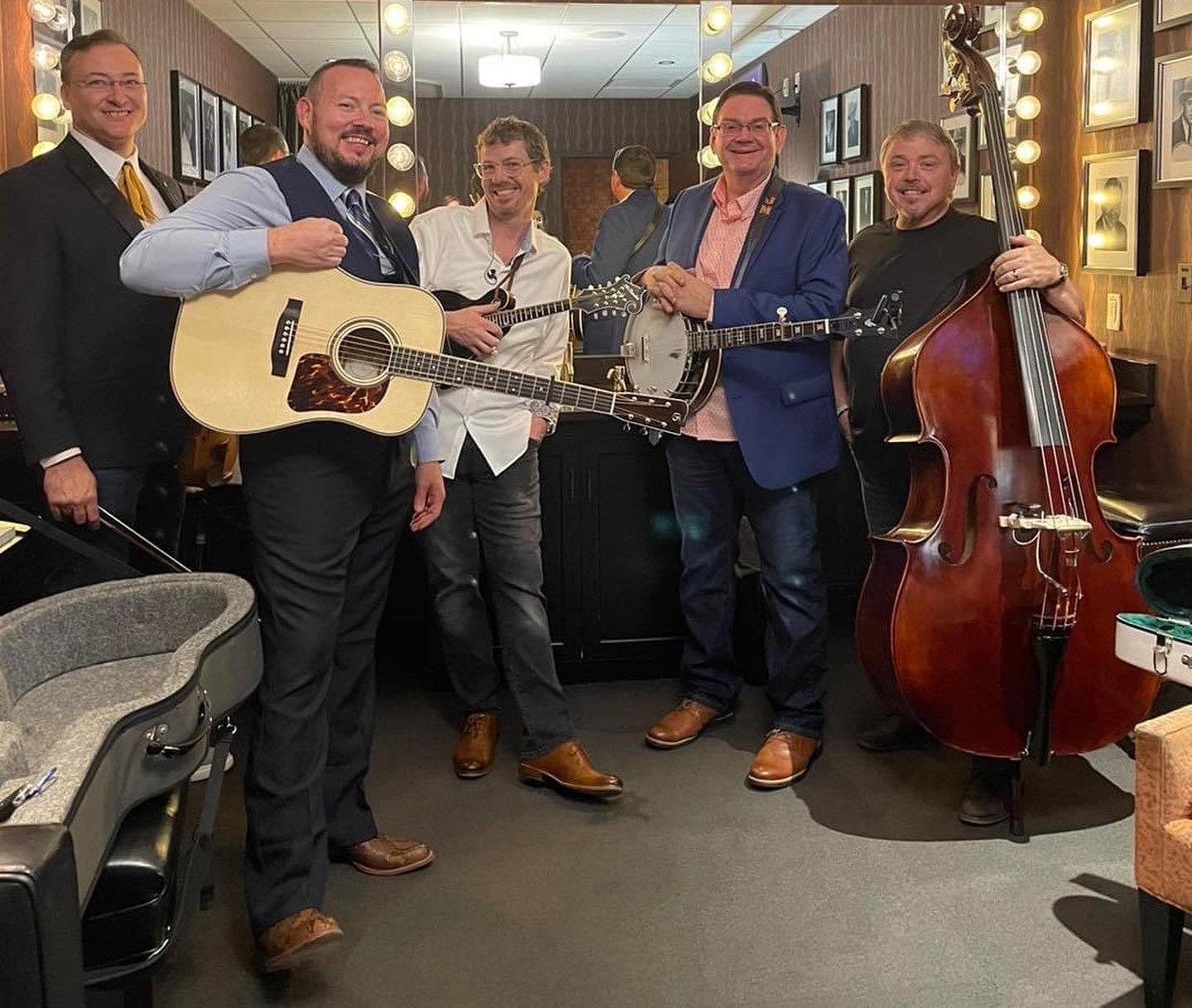 Adam McIntosh
From a young age Adam showed an interest in music of all kinds, but at 14 years old, Adam fell in love with Bluegrass music!  At 16 he and two friends from school got a job playing music at a local amusement park.  Two years later Adam was hired to go on the road playing guitar for Dry Branch Fire Squad where he stayed for a three-year stint.  Adam left Dry Branch in 2003 to start a family with his wife.  In late 2005 Adam received a call from banjo great Joe Mullins who was setting into motion starting a band called Joe Mullins and the Radio Ramblers.   After six and a half years as the Radio Rambler's guitarist and lead vocalist, Adam left the road again in 2013 to go to work for Dennis Vance at The Mandolin Store, but soon returned to playing music with a short stint with American Drive, and a year later once more joined with the Dry Branch Fire Squad on guitar.  In 2018 Adam left the road to open The Banjo Store   With the flexible schedule afforded by The Banjo Store, Adam is thrilled to be rejoining Joe Mullins and the Radio Ramblers!  Joe Mullins and the Radio Ramblers were named IBMA's ENTERTAINER OF THE YEAR in 2019.  The current members are Joe Mullins, Jason Barie, Randy Barnes and Chris Davis.
"I am humbled and honored to get the opportunity to be a Radio Rambler once more.  In some ways it feels like a brand new adventure, and in other ways it feels very much like coming home."
On the personal side, Adam and his wife, Jess, are advocates for foster care and adoption.  The value of giving back to others is reflected in their personal choices and in his music.  
We are delighted to have Adam as a featured artist for Gallagher Guitar Co.
Learn more about Adam and Joe Mullins and the Radio Ramblers HERE